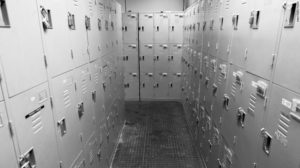 Every current or former professional athlete is expected to be served with some sort of sexual assault or drug charges in the coming months. That's the conclusion from a study titled "From Field House to Court House To Out House"  by More On, a California think tank.
"Although there are a finite number of professional athletes who could be liable there is seemingly no end in sight of those willing to bring accusations against them, particularly harassment and sexual allegations." said Randolph Hurtz, a spokesperson for the organization. "In only the first two days over forty-seven hundred women have come forward to make statements against just eight players"
"We believe that at some point in the season every team in pro sports will have to rotate out their entire roster for court appearances, television appearances and pity parties." Said Hurtz. "We also see defending these players, both past and current, as the greatest growth industry to come along in a generation for private investigators, lawyers, bookmakers, blackmailers and cable television."
The yet to be released report is said to confirm what anyone who wanted to be a ball player already believed. In an anonymous poll of some seven hundred professional athletes only a few claimed to have been juiced on performance enhancing drugs while playing.  However, all of them admitted to having shown 'an acute lack of situational awareness in personal encounters" at one time or another.
Although they were never asked, many of the soon to be accused were more than happy to go into further details that confirmed the women's charges.  And for those who had passed away at the time of later interviews, fellow players had little problem "vouching for them".
"This guy was a junk yard dog," said one about a deceased NHL teammate. "He would bite waitresses on the arm like they were on the menu. Trust me, he didn't lose all his teeth just on the ice. There's a copy of his dental records in police stations all over the league."
Gloria Springtime, a lawyer for many of the women, says "Not only do we think we'll win every case but we see this as an opportunity to integrate women onto the playing fields of the NBA, NFL, NHL and other high paying male dominated sports leagues."
Said one league commissioner, who wished to remain anonymous; "I nearly had a stroke when I heard she had said that. In this climate anything is possible. I see America turning into a mix of 'The Hunger Games' and 'The Gong Show.'"