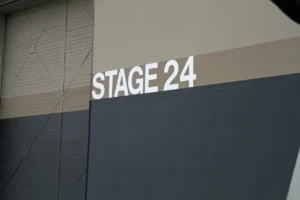 Although many of us are familiar with the stars of cartoons, how many truly know what they were like off-stage? In my exposé, "The Characters Behind The Characters," I've uncovered the dirty secrets the studios don't want you to know.
Here are some excerpts from my book:
The Flintstones: According to multiple sources, Fred Flintstone was a raging drunk, often grabbing female production assistants by the hair as they passed by. At some point, he stopped wearing underwear beneath his loin cloth and would expose himself when the mood fit. It has been reported that while filming "The Jetsons Meet the Flintstones," Fred and his co-star Wilma both had illicit affairs with the Jetsons underage daughter Judy. Much of the conflict on the popular series is said to be documented in the rumored tell-all by Barney Rubble called "On The Rocks."
Curious George: You could only keep his attention chasing flying balloons, running after barnyard animals and staring at an unseen man in a yellow hat for so long. Eventually, he got bored and started to hang out with the grips working the show. He became so good at the job that he got an honorary union card. Over time he stopped performing and now works on independent films doing what grips do.
Bevis and Butthead/Shaggy Rodgers ('Scooby-Doo'): Neither Bevis nor Butthead had tried drugs before the producers introduced them to pot. That was said to have been done, without the studio's knowledge, in an effort to make their portrayal more realistic. On the other hand, Shaggy Rogers, who was originally cast in a leading role, often came to work high and was dropped from the show after he got jailed for a DUI while filming the pilot.
Peanuts: Although 'Peanuts' was an ensemble cast, Charlie Brown garnered most of the attention. As time went on his demands alienated him from other cast members. That led Lucy van Pelt to pull the football out from under him unscripted on multiple episodes. Other rumored problems on the set were said to involve the bullying of the piano-playing Schroeder as well as Franklin, the only person of color on the show.
Pokémon Go: The popular gamer was on former president Donald Trump's shortlist to be his running mate in 2016. Trump liked the idea that he appealed to a wide audience, was popular in the media and could lead seemingly rational people to form a mob. It wasn't until Pokémon came under investigation by the Justice Department for child endangerment, conspiracy to commit criminal trespassing and the use of an electronic device across state lines in the furtherance of criminal activity, that he chose Mike Pence.
There are many more compelling stories to be told. For instance, few know that Heckle of the comedy team 'Heckle and Jeckle,' made his first on-screen appearance playing one of the background crows in the feature film "Dumbo." Or that Mr Magoo, who was legally blind, had thousands of dollars stolen from him by his agent, and Jessica Rabbit (Who Framed Roger Rabbit) was arrested on multiple occasions for soliciting prostitution and disorderly conduct after her career ended.
I hope you enjoyed reading just a few of the fascinating stories behind some of Hollywood's most beloved stars. For more titillating tales, please pick up a copy of my soon-to-be-published book, "The Characters Behind The Characters" by H. Willmont DeGraff.