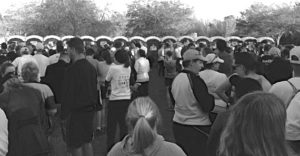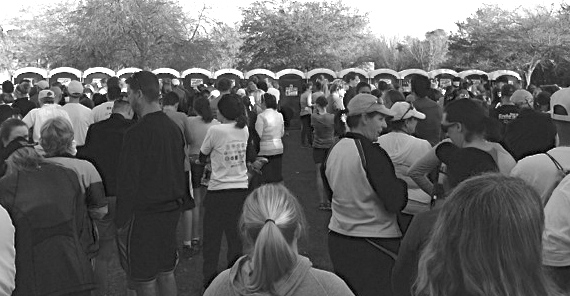 Kimberly – Clark, parent company of Depends Adult Diapers  (D.A.D.), has announced it will be a major sponsor of the upcoming Desert Trip Concerts this November in Indio, CA.  The featured artists at the two weekend shows include the Rolling Stones, Bob Dylan, Paul McCartney and other early practitioners of rock and roll.
A spokesperson for Depends said, "This is the perfect storm for our product,  an event catering to older, quaisi-mobile attendees.  Plus, they're roaming large open fields situated in the middle of nowhere spending endless hours in nomadic festival seating.  Throw in an odd assortment of food, drink and opiates punctuated by periods of spastic movement, well it all leads to the inevitable urge to purge.
"Then it's a half hour walk through a crowd that rarely stays awake past nine o'clock unless they're getting up to go the bathroom. All that just to stand in line for what passes as a toilet at the campgrounds. And, of course you have to find your way back.
"We want to address that problem with both generic and commemorative personal depositories. And not just at this venue but others such as political rallies, amusement parks, excluding water parks of course, TSA checkpoints and NASCAR."
With that in mind the company plans on rolling out a new campaign geared to younger consumers who see Depends as targeted for an older demographic. "There's a huge untapped void between late infancy and early dementia and other incontinence issues many others face."  A spokesperson said.
"We're introducing a new line called 'Freedom' for the active generation. It will appeal to those who can't or may not want to interrupt whatever adventures they are pursuing – mountain climbing, biking, hake sack, riding the subway, eating an energy bar – to download personal waste.
"'Freedom means Depends' is the proposed slogan.' the spokesperson added.  "It has a whiff of synergy yet is a term that actually is somewhat cutting edge Orwellian in nature."
Kimberly-Clark reportedly has agreements with not just the performers at this event but other bands and personalities as well. One partnership that was leaked to the press is with the Kardashians.
Members of the celebrity clan are set to promote a line of Freedoms called 'Pooties' giving women the opportunity to personally create the bloated derriere look they're known for at a fraction of the price of an augmentation. Not to be outdone, Caitlyn Jenner will introduce a model suitable for both men and women called 'Jenders'.
One sticking point with local officials is a possible conflict of interest in Kimberly-Clarks insistence it manages the Porta Potties.  The company has plans to use less than a dozen toilets where a recent Coachella concert series had over three hundred units.
The company issued a press release defending the limited portals.  They pointed out "they have to absorb the cost of retrofitting each unit to make them suitable for transgender users." They were not specific as to what that upgrade would need to be.
The spokesperson summed it up with "If you do the math they're a couple of compelling reasons why our product is for everyone– number one and number two."
Gil Prowler writes political and social commentary.