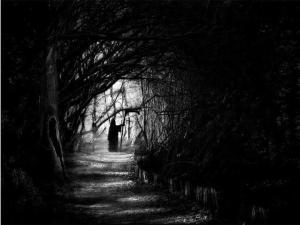 BaconPlant: Today we're talking to author Robert Hudges who has written a guide for seniors. Interesting title. I imagine your target audience might be questioning themselves as to whether this book is uplifting or depressing.
Robert Hudges:      Well, I think a good number of those getting this book are already somewhat confused which is why I wrote it.
BP:            Tell me a bit about your background and how it helped you write this.
RH:             I'm of an age where I was taught that Pluto was a planet, you didn't have to pass through security to go to the bathroom in a public building and pornography was usually hidden in the attic by your old man. Like many in the increasing lost generation I get by with the comforting thought that nothing matters much.
BP:            Would you mind telling us your age?
RH:            Well, I've been around long enough to accept that my future is behind me.  Although I have to say there are many people I have met who tell me I exhibit the maturity of a much younger man.
BP:            I couldn't help but notice that in the book's liner notes you mentioned that your father was a professional 'cheese steak.'
RH:            Yes, my grandfather on my mother's side had a little restaurant in Philly and my mom wanted to bring my dad into the business. Apparently my grandfather didn't think much of him so he put him outside hawking customers in a cheese steak costume.
BP            For how long?
RH:            Never stopped. He brought in a lot of business and even when he was offered a better position to work as a prime rib in front of a local steak house he stayed. Tragically he died from heat stroke during a particularly hot and humid summer when he overdid the garnish on his outfit during a promotion.
BP:             What advice did you get from your parents?
RH:            My folks kept it simple.  They told  me there were only two times I shouldn't bother them, when they were sleeping –  and when they were awake.
BP:             What made you first feel the time was right to write this book?
RH:             Really a collection of things. When I had my driver's license renewed I asked the clerk about donating my organs and she looked up at me and said don't bother. My kids began talking about ways to rearrange the house that didn't include any of my furniture. I had to ask someone I never met where I parked my car.
BP:             Your book has some chapters titled 'How to Hide a Wet Spot on Your Pants', as well as  'Leaving the House Isn't That Important'' and 'If You've Lost Feeling Down There It's Not All Bad'. They all sound both reassuring and frightening at the same time.
RH:            There's something for everyone.
BP:            In a sentence, what is the best way one copes with old age?
RH:            From a distance.
Gil Prowler writes political and social commentary.