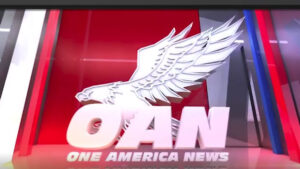 The One America News Network (OANN) is said to have made an offer to buy Fox News Network and combine the two leading conservative media voices into what would be known as XAnonn.
The merger would likely result in OANN, which also uses the call letters OAN, to provide an ongoing source of conspiracy theories and unsubstantiated rumors for Fox commenters to promote and report as news. A person familiar with the talks, but who spoke off the record as the deal has not yet been formalized, said that the parties hope to reach an agreement in the coming weeks and "be a guiding force in President Donald Trump's re-election and Make America Greater Again or Transition to Greatness or whatever."
The bulk of OANN's financing is thought to be coming from an unreported federal stimulus package as well as a generous third party 'contribution' funneled thru the Trump Organization and a cache of recently unearthed Greyback Confederate dollars dating back to the Civil War.
According to Malcolm Seltzer, a professor of Communications at Barnyard University, "OANN is privately held showing little signs of profit and, because it's carried by few cable providers, a limited audience. However, it is followed in all the right places. And by right places, I mean way out there in the far corner."
Selzer added that the merger would have to be approved by the Federal Communications Commission although "up until November 3, and perhaps later, that's probably not going be a problem."
For Fox, this is said to be the second suitor in just over a year to seek a hostile takeover.  It was during the Disney Corporation's successful negotiations to buy 21st Century Fox that the Cartoon Network reportedly explored a merger with Fox News. Said a Cartoon executive at the time, "Fox News has that  coveted white, under educated and easily misled daytime viewers that aligns nicely with our demographics."
The merger reportedly fell through when Sean Hannity threatened to leave Fox and join the Weather Channel.
Gil Prowler writes political and social commentary