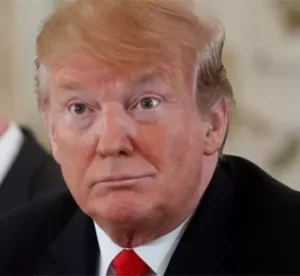 In their investigation of the January 6th  2021 attack on the U.S. Capitol the Select Committee is said to have interviewed a Trump advisor who testified that then President Donald Trump told him he didn't realize the riots were occurring just a few blocks away because he "didn't recognize the building".
The still unnamed individual, a close associate of Trump who was with him on the day of the insurrection, said the former president defended his lack of action by telling him he thought the scenes of violence and destruction they were watching on television were taking place "in some third country, so who cares."
When told that an armed rampage was actually happening down the street where Congress was in session Trump reportedly said, "really, is that what the place looks like? Why doesn't it have any branding on the front."
The former administration official told Committee members he pointed out to the president that many of the folks running wild inside the building were saying they were there on his behalf.  He then testified he asked Trump if he would have spoken up had he known that it was our Capitol under attack. "For some reason," said the witness, "he answered by telling me it was 'the third door on the left and don't forget to wash your hands when you're done because my kids never do'."
The source said he wasn't sure if Trump was beginning to put together a defense based on plausible denial or if the soon to be evicted head of state was in self denial. "Often times," he added, "it was hard to tell."
In a related story, a still unreleased MRI of the former president is said to have shown Trump's brain had large amounts of Styrofoam like filler.  A doctor, who was familiar with the results but not authorized to disclose confidential medical information, said such a finding would substantially affect one's ability to form any complex cognitive thoughts or process reality.
Gil Prowler writes political and social commentary